Bunstsiftzeichnungen / Colourpencil Drawings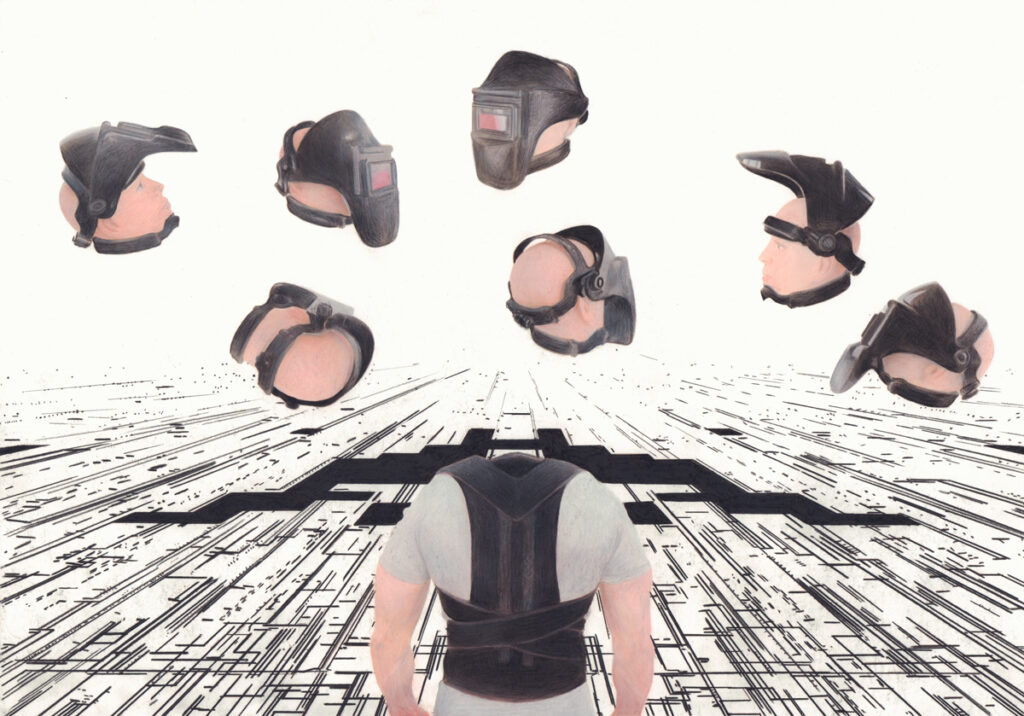 Diese Zeichnung war Teil der Ausstellung "Die Siebente Reise" in der Galerie Oberwelt, September 2020 / This drawing was part of the exhibition "The Seventh Journey" at Galerie Oberwelt, September 2020
"Ich wünsche / I wish", 2020

Eine Auswahl neuer Farbstiftzeichnungen aus der Serie 'I wish'. Es sind Porträts von sehr merkwürdigen Produktwerbungen eines der größten Online-Shops, kommentiert mit meinen ganz persönlichen Wünschen.
A selection of new colour pencil drawings from the serie 'I wish'. These are portraits of very strange product advertisements from one of the biggest online shops, commented with my very own personal wishes.
Filzstifzeichnungen / Feltpendrawings
Schwarz-Weiß Zeichnungen, Serie seit 2009 / black and white drawings, series since 2009
Schnell gefertigte Freihandzeichnungen mit Filzstift oder Edding. Die Motive entstehen nach Vorlagen aus privaten Fotosammlungen oder Abbildungen aus Magazinen und Internet.
Quickly made free-hand drawings with feltpen or edding. Motives are developed from private photo-collections or images of magazines and internet.