Drawing after Digital, curated by Klaus Speidel,
17th of March till 18th of June 2016 at XPO GALLERY, Paris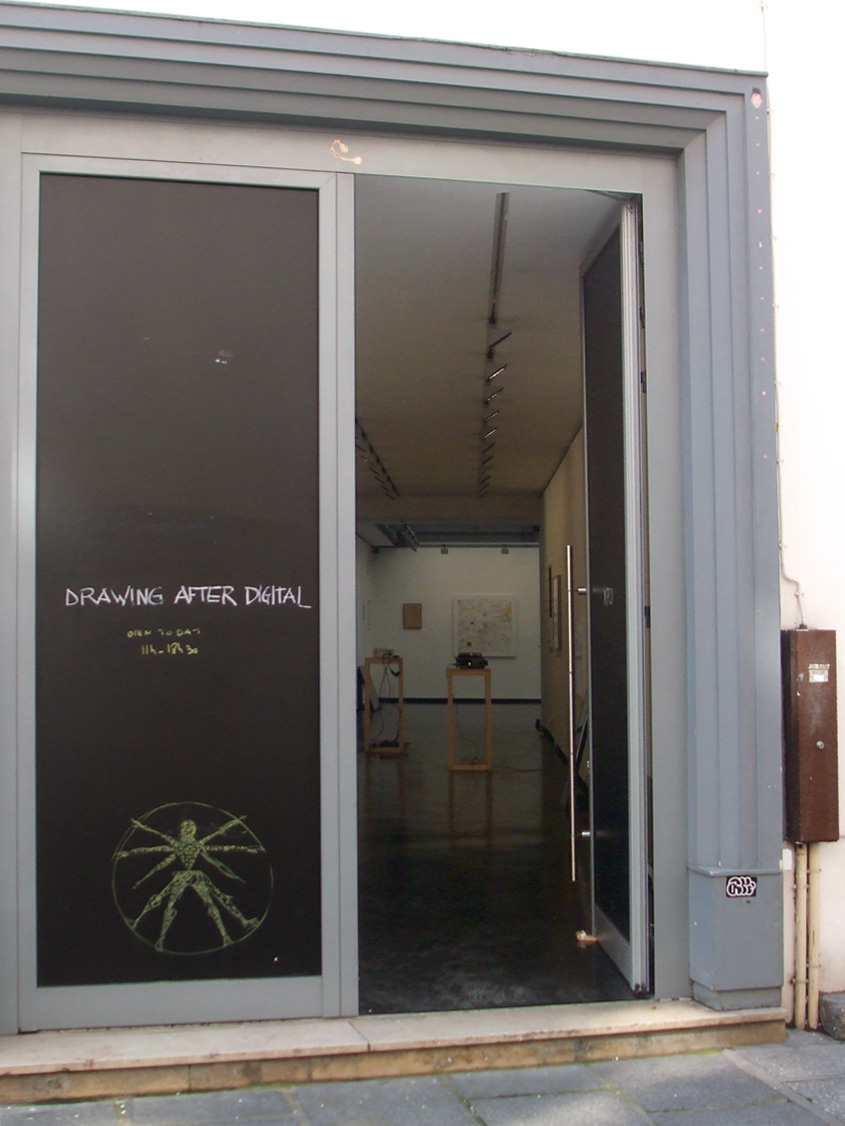 participating artists: Vincent Broquaire, David Byrne, Lina Ben Rejeb, David Bornscheuer, Gregory Chatonsky, Claude Closky, Hanne Darboven, Harm van den Dorpel, Anna Gensler, Jochem Hendricks, Thomas Lévy-Lasne, Sol LeWitt, Damien Marchal, Vincent Mauger, Manfred Mohr, Christoph Niemann, Michel Paysant,  Dune Perez,  Julien Prévieux, Benjamin Redford, Stefanie Reling, Clément Valla, Rita Vitorelli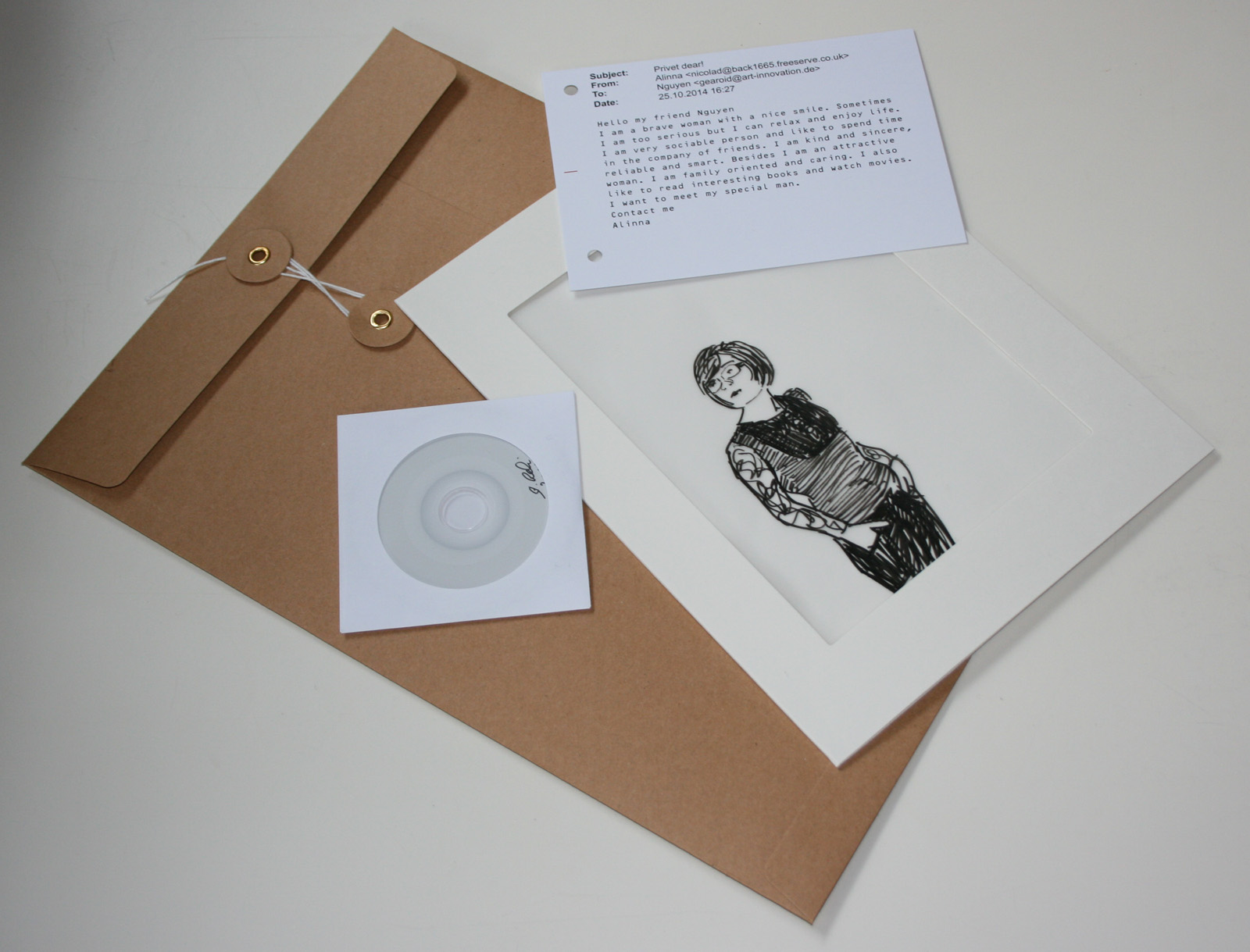 —
Digital technologies have changed cultures, affected our attention spans and provides new food for drive theory.
But what happens if digital meets drawing, certainly one of the most archaic techniques of representation? With more than 20 artists on display, the exhibition at XPO systematically (and sometimes playfully) explores the effects of these encounters, trying to understand where and how they interface.
But whatever the themes explicitly addressed by the works in the show, one thing is clear: many of the creations on display will be appropriated, tweeted, tagged, commented on, shared or liked, conveying new meanings and even undergoing visual transformations as they appear on profiles or facebook walls. In a certain sense, the "after digital" dimension of drawing is just one – particularly interesting case – of the influence of the former on the latter and it could be argued that we live in a time where even a marble statue is, in a certain sense, prone to becoming digital.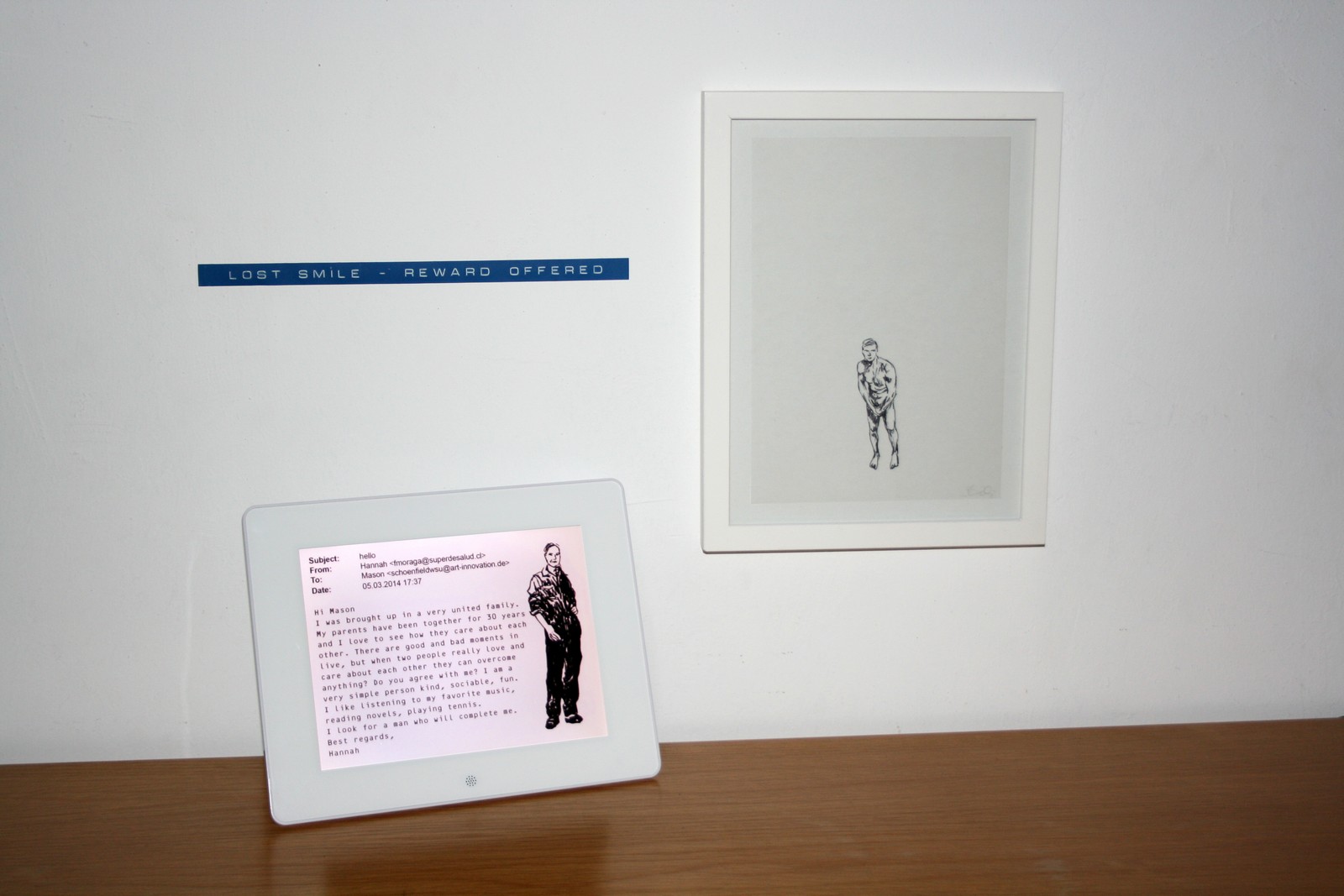 —
The curator:
Klaus Speidel is an art and image theorist. He holds a Ph.D. in philosophy from Sorbonne University and leads a project on narrative pictures at the Lab for Cognitive Research in Art-History at the University of Vienna. In 2015, he won the AICA France prize for art-criticism.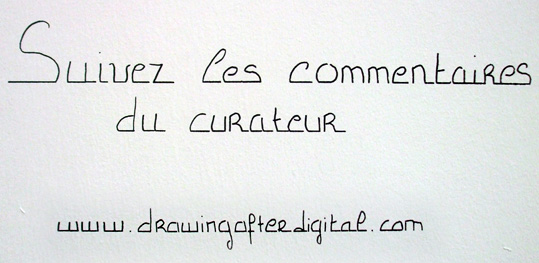 —
0°+
Schreibmaschine auf Papier / typewriter on paper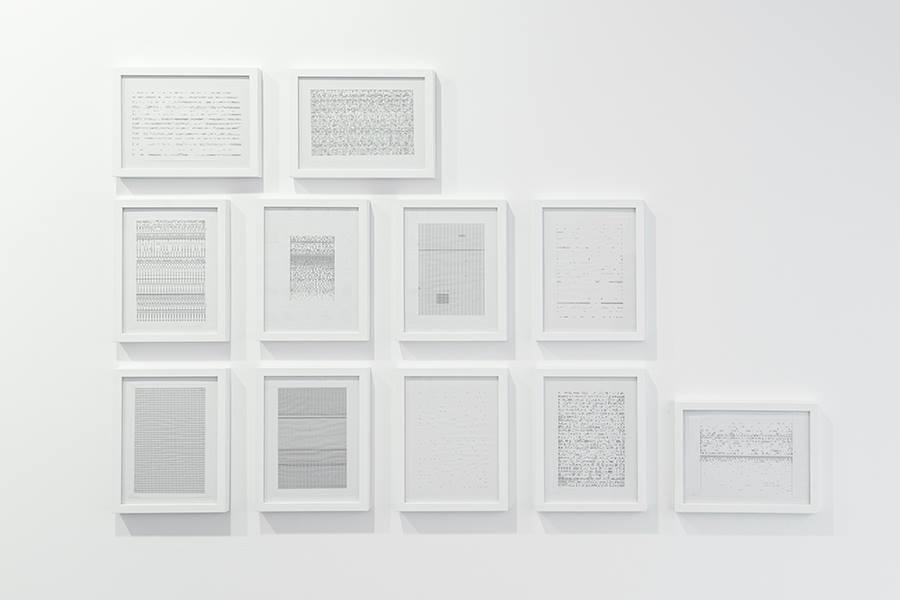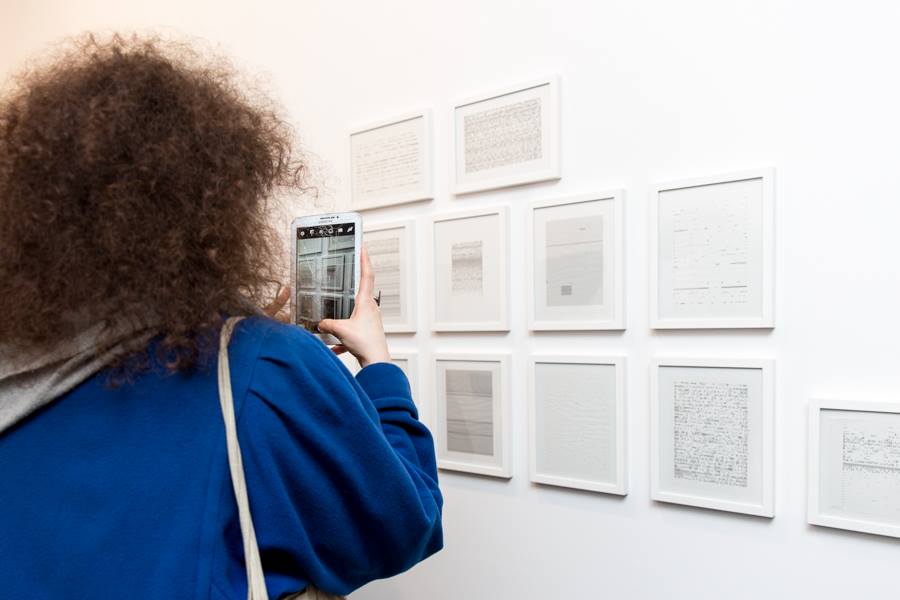 —
Lost Smile – Reward offered
Digitaler Bilderrahmen mit Kontaktanzeigen aus dem Spammuseum /
digital picture frame with Love-ads, received by Spammuseum