08. – 11.03.2018, GEDOK-Galerie Stuttgart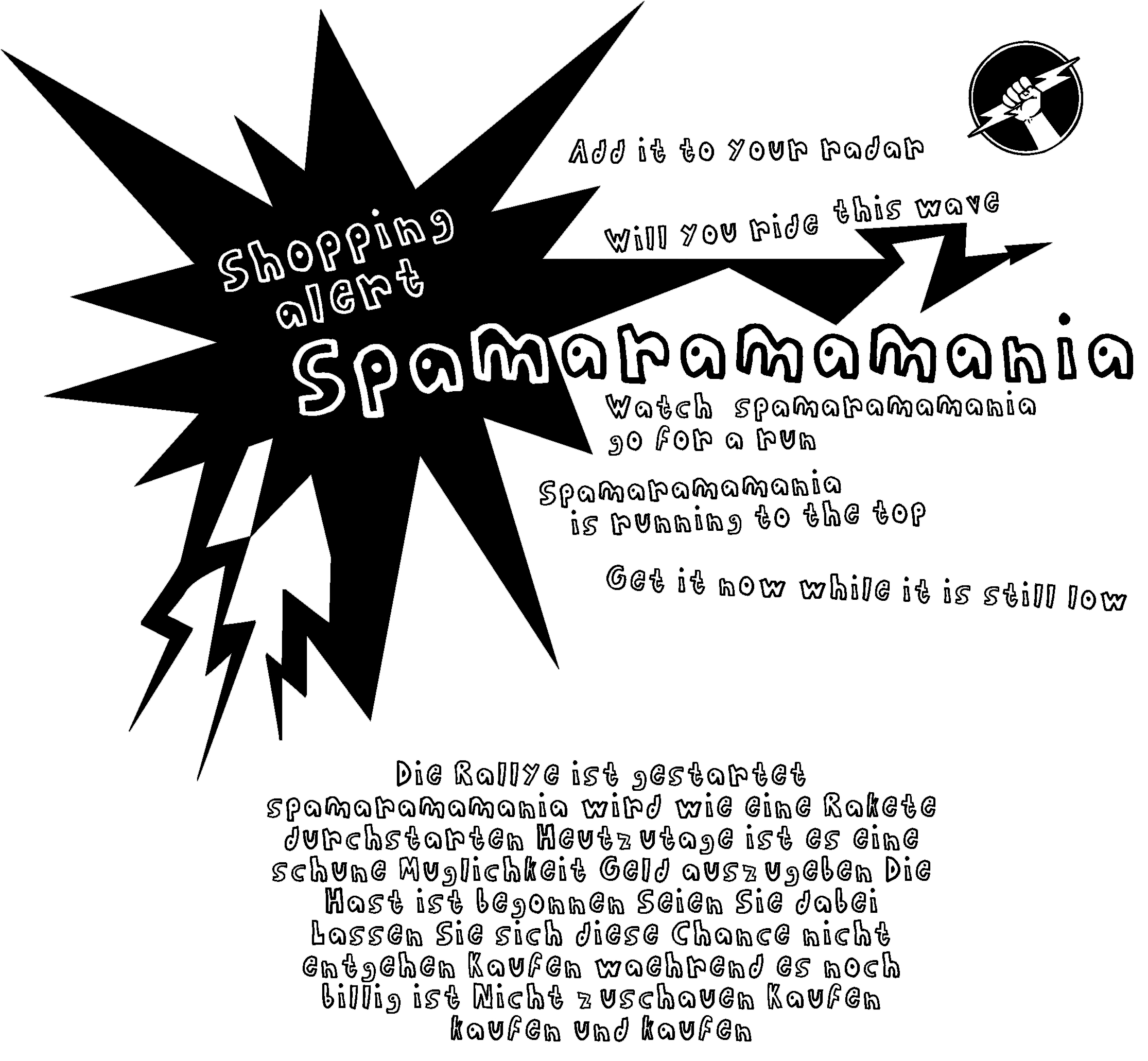 Der größte Teil der E-Mail-nutzenden Menschheit beschäftigt sich täglich mit dem Verschieben ungeliebter SPAM-Nachrichten in den digitalen Papierkorb. Oft wird dieser Papierkorb, je nach Einstellung, mit dem Beenden des E-Mail-Programmes automatisch geleert. Ist diese Funktion deaktiviert, werden dort abgelegte Nachrichten nicht selten über Jahre hinweg gespeichert – bis sie, nach einem letzten Prüfgang, wegen Speichermangel oder Aufräumdrang endgültig entfernt werden.
Wie im realen Leben.
Manchen Menschen gelingt es, sich spätestens nach 2 Jahren von ungenutzten Dingen zu trennen. Andere Menschen lagern diese Dinge irgendwo gut verstaut in ihrem Haushalt ein und horten so über Jahrzehnte die lieb gewonnenen Kostbarkeiten. Irgendwann jedoch folgt nicht selten eine wahre Orgie der Entledigung.
Spamaramamania ist der real gewordene Papierkorb aus dem E-Mail Programm!
Kunstwerke aus früheren Schaffensperioden, Fashion-Klassiker der 70er, 80er und 90er Jahre, Bücher, Skurrilitäten, Antikes, Nützliches und Unnützes türmten sich zu einer gigantischen Recycle-Bin-Skulptur. Ein 4-Tage Spam-Showdown – alles aus einer Fundgrube! Alles muss raus! Seien Sie dabei, entdecken Sie Ihr Lieblingsstück und nehmen Sie es mit nach Hause.
Come in and get your thing!!!
4-Tage Reste-Essen inklusive.
Most of the email-using humankind is daily busy with moving unloved SPAM messages to the digital recycle bin. Often, depending on the setting, this bin is automatically emptied when you quit the e-mail program. When this feature is disabled, messages are often stored there for years – until, after a last check, they are finally removed due to lack of storage or cleanup.
Like in real life.
Some people succeed in separating themselves from unused things after two years. Other people store these things well stowed somewhere in their household and hoard over decades the cherished treasures. At some point, however, not infrequently, a true orgy of disposal follows on.
Spamaramamania is the e-mail bin's reality-trash! Art-works from earlier creative periods, fashion classics of the 70s, 80s and 90s, books, frills, antiques, useful and useless things turned into a gigantic recycle bin sculpture. A 4-days spam showdown – all of one treasure trove! Everything must go!
Be there, discover your favorite piece and take it at home.
Come in and get your thing!!!
4-days leftover meals included.
Ausgewählte Spamaramamania Artikel / selected spamaramamania items: