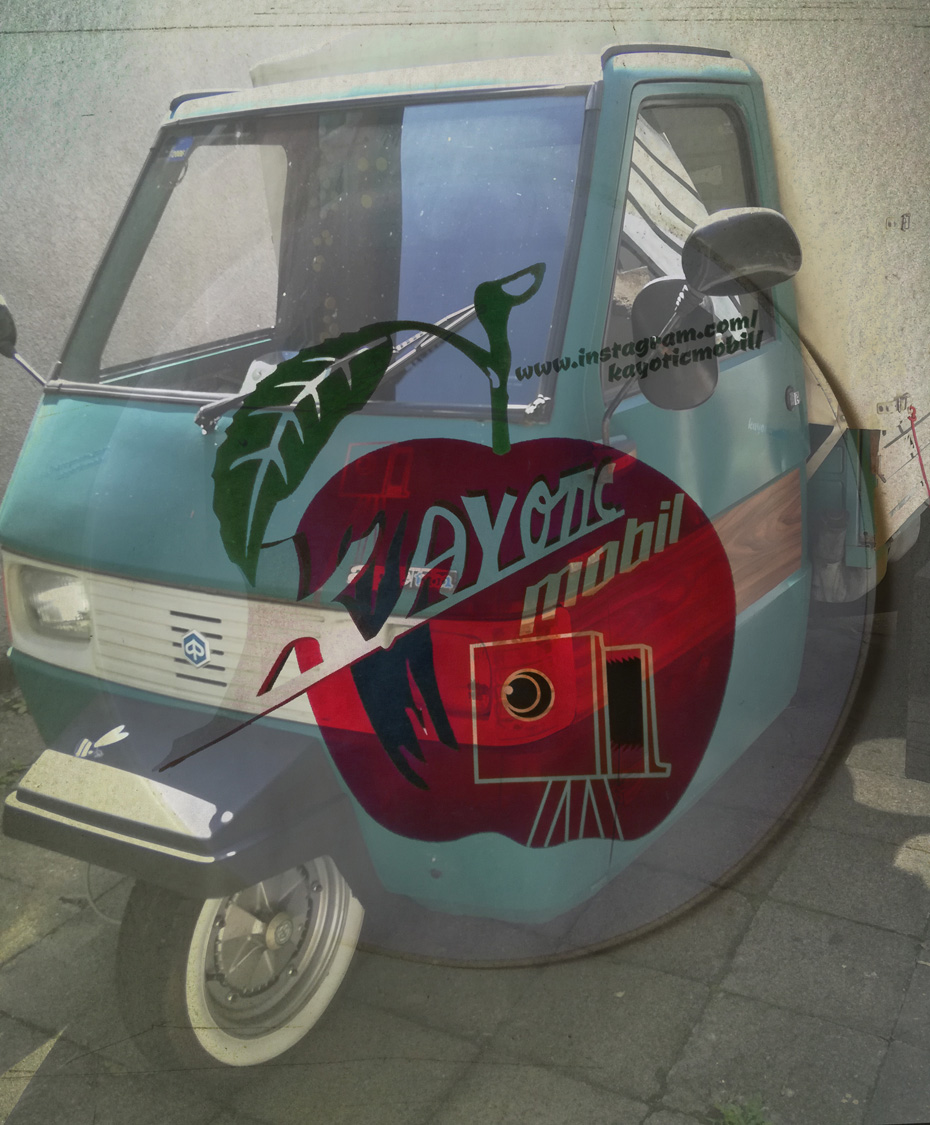 zu Gast im Kayoticmobil, Sommer 2020 / guest artist summer 2020, Kayoticmobil
eurape.org
Kayoticmobil, mobiler Kunstraum mit dem Modell des Kunstbezirk Stuttgart / mobile artspace with modell of Kunstbezirk Stuttgart
Im Juni 2020, vor meiner Haustür: EURAPE.ORG – ein wunderbares Projekt von @kayoticmobil, ein mobiler Kunstraum während des lockdowns, um die Möglichkeiten sozialer und politischer Ansätze in der virtuellen Ausstellungsrealität zu erkunden und in Verbindung zu bleiben.
Die Künstler und Kuratoren Julia Wenz und Peter Franck nutzen die vorübergehende Schließung von Ausstellungsräumen, um Analoges und Digitales miteinander zu verweben. Gezeigt werden prozessorientierte Kunstwerke, einschließlich ihrer Zwischenergebnisse und Erfahrungen. Mit anderen Worten: alles, was über die "fertige" Ausstellung hinausgeht. Dies bietet mehr Raum für Experimente und lässt die Besucher am sonst verborgenen Teil einer Ausstellung teilhaben.
Die folgenden Abbildungen und Videos beschreiben den Entstehungsprozess der Ausstellung 'Time it was done / Es wurde Zeit getan'.
June 2020, on my doorstep: EURAPE.ORG – a lovely project by @kayoticmobil. It's a mobile art space during lockdown to stay tuned and explore the possibilities of social and political approaches on the virtual exhibition reality.
The artists and curators Julia Wenz and Peter Franck use the temporary closure of exhibition spaces to interweave analog and digital. On display will be process-oriented art work, including its interim results and experiences. In other words, everything that goes beyond the "finished" exhibition. This offers more space for experiments and allows visitors to participate in the otherwise hidden part of an exhibition.
The following illustrations and videos describe the process of creating the exhibition 'Time it was done / Es wurde Zeit getan'.