Vom 17.11.2013 – 23.02.2014 fand der zweite Teil der Ausstellung "Dialog – Trialog" im Museum Biedermann in Donaueschingen statt. Stefanie Reling und David Lee Burns entwickelten gemeinsam die Arbeit "ENIGMA".
From Nov 17th, 2013 – Feb 23rd, 2014, the second part of the exhibition "Dialogue – Trialogue" took place at Museum Biedermann in Donaueschingen. Stefanie Reling and David Lee Burns developed the piece "ENIGMA" together.
c-print, 150 x 200 cm (siehe auch hier / see also here >>):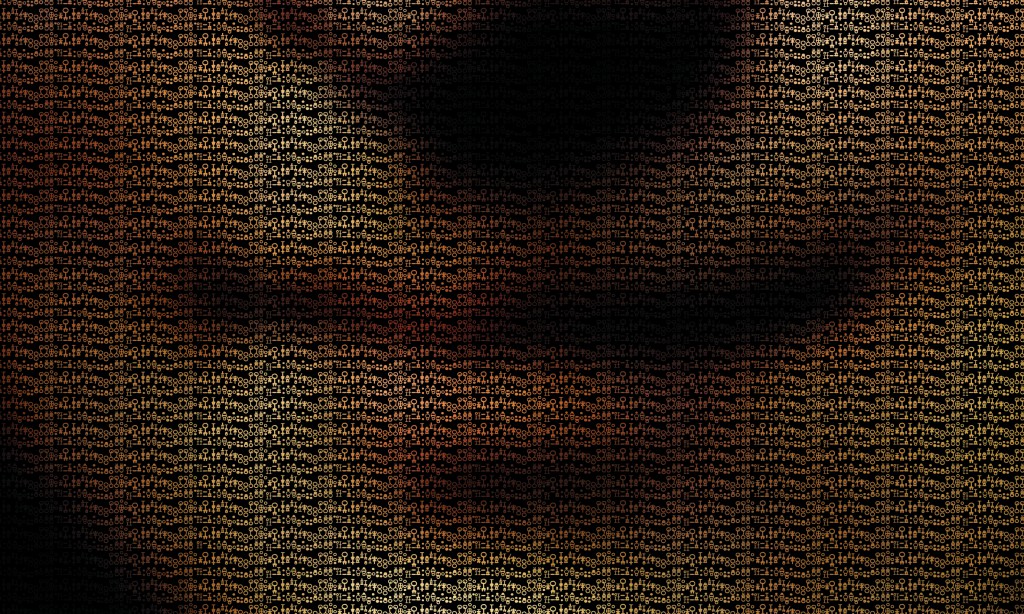 Das gemeinsame postmoderne Projekt von Stefanie Reling und David Lee Burns unternimmt unter dem Titel Enigma den Versuch, dem Betrachter in digitaler Weise die Tiefenillusion vorzuenthalten, die man dank der Erfindung der bildnerischen Perspektive seit der Renaissance in der Malerei vorfindet. Das Projekt umfasst die Gestaltung einer Arbeit, die mittels Überlagerungen ein einzigartiges, rätselhaftes Lächeln kommentiert.
Stefanie Reling's and David Lee Burns' conjoint post-modern project, entitled Enigma, is an attempt to digitally distance the viewer from the illusion of depth; commonly found in idealized painting ever since the Renaissance; what with, the invention of pictorial perspective. The project involves the creation of an artwork that comments, by way of interference, to a singular, instantly recognizable, enigmatic smile.
Ausstellungsansicht / exhibition view: